After arriving at my second hostel I went straight out to get a feel of the city. It rained a lot and suddenly, and with out really having meant to I was at the castle. Which is one of central Krakows main attractions.
I had also stumbled upon a museum dedicated to pope Jon Paul II, with a group of catholic tourist gawking at a house that once had been home to there faiths greatest positive PR-machine ever.
After walking around the castle a couple of times I took a wrong turn and lost my bearings, but still after walking aimlessly (well, I tried aiming, but I missed a couple of times) for more than an hour at the outskirts of the main city I didn't find any good shopping. That is off course a good thing cause for a Norwegian it turnes out I'm not that rich. After that I sat myself down at the cafe I had passed that seemed the least crappy. I've been there twice today with my trusty friend Terry P. and one of his latest diskworld novels. Once for coffie and once for a beer. I've realised its probably a gay bar, and if you ever go to Krakow with me I'll take you...
I think this hostel maybe is the best for making friends, at Tom/Gregs everyone was nice enough but a hostel renowned for being the safest one attracts a certain type of people, who are... well, I'm not going to use the word dull cause I'm as dull as them really. This American man, who added the word "unfortunately", every time someone asked him of his nationality, thought that fascists where one the far left, same as communism. It's amazing that well educated and smart Americans are so un-knowledgeable about politics. I think it's because of the two party system, even the labels, the democrats and the republicans, head to head battle in a country that is both a republic and a democracy.
I'm only thinking about politics these days, so it's a stuggle for me not talking about it as it's not the best way to make new friends. "Hey, I know you're country suffered during communism, but here I am, straight from the richest country in the world to tell you: it's not that bad." Or, "no I'm not going to Auschwitz because with today's situation in the middle east I think It's proven itself too not be that educational after all." Ah, the trials of a left wing radical on easy street.
Anyhowz I'm maybe going out for dinner with two of my room mates tonight, and American girl and a British guy. Hopefully where going to eat polish grub. Should be good, but I'll guard myself and stay off the politics, (also I find myself with the irresistible urge to tell people about life in Norway. Silly.)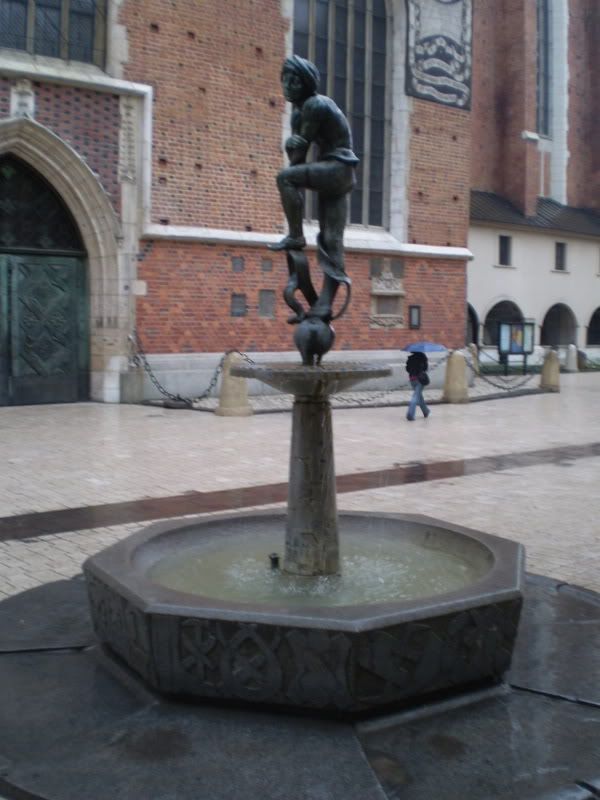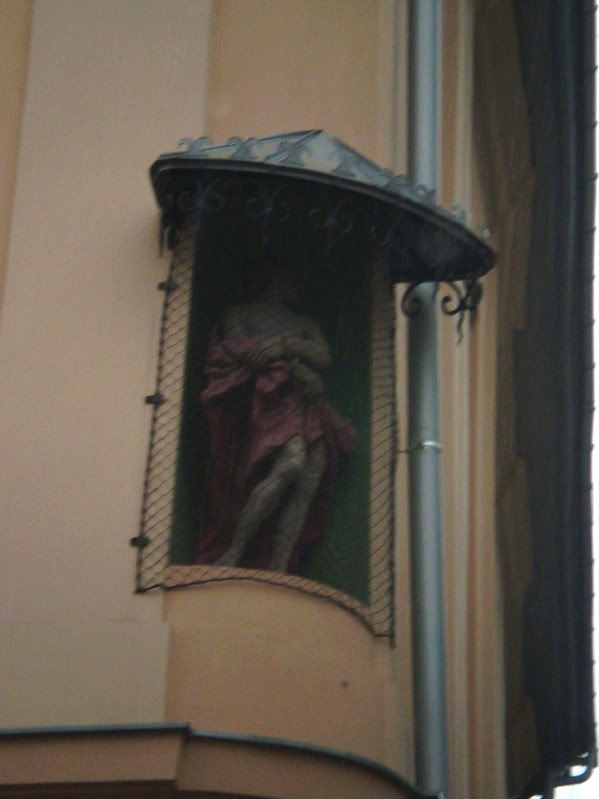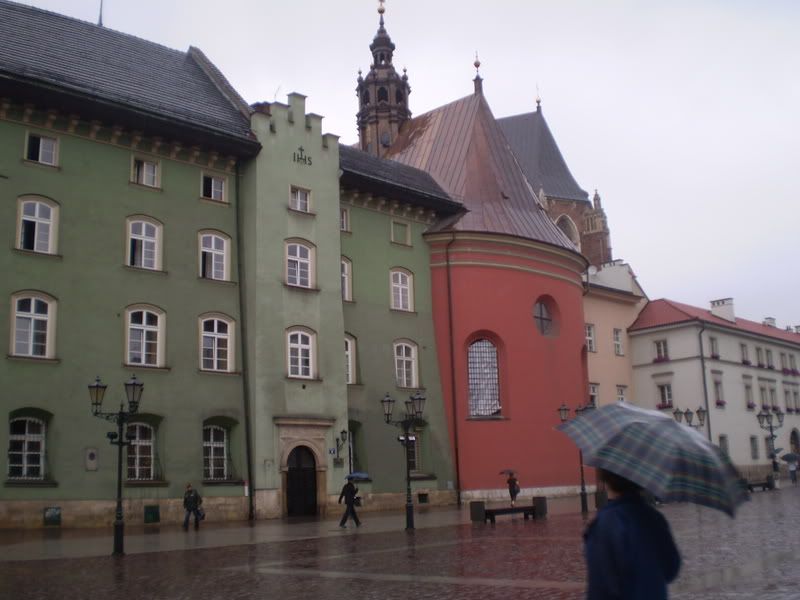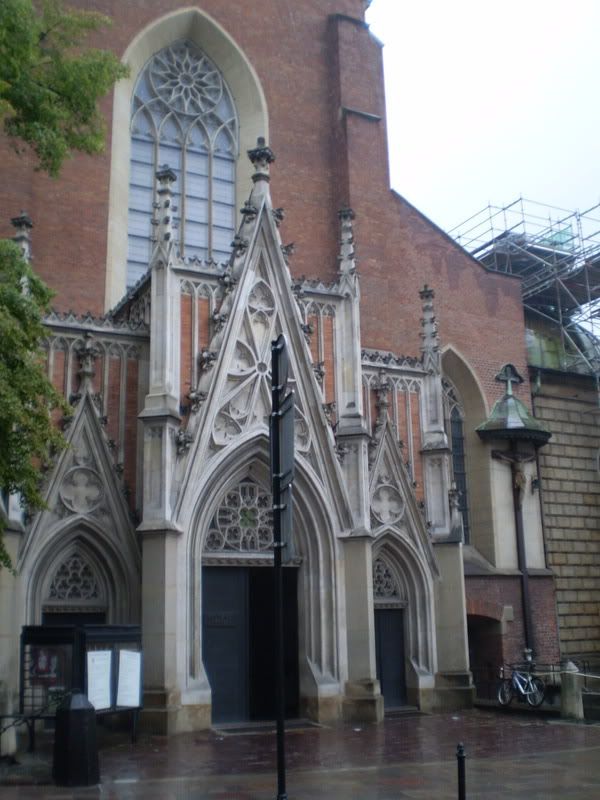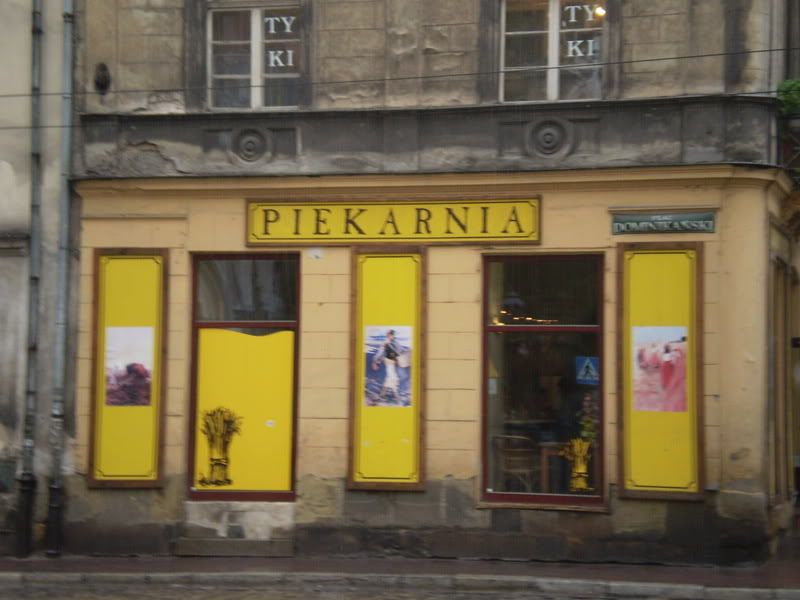 this was funny the first time I saw it cause almost spells out Karina. Turnes out it's everywhere, and I'm guessing it means "meat".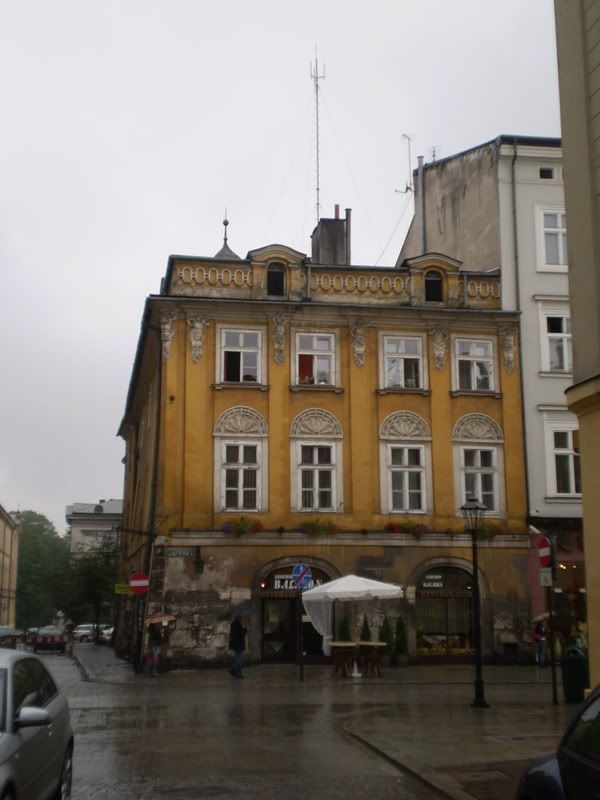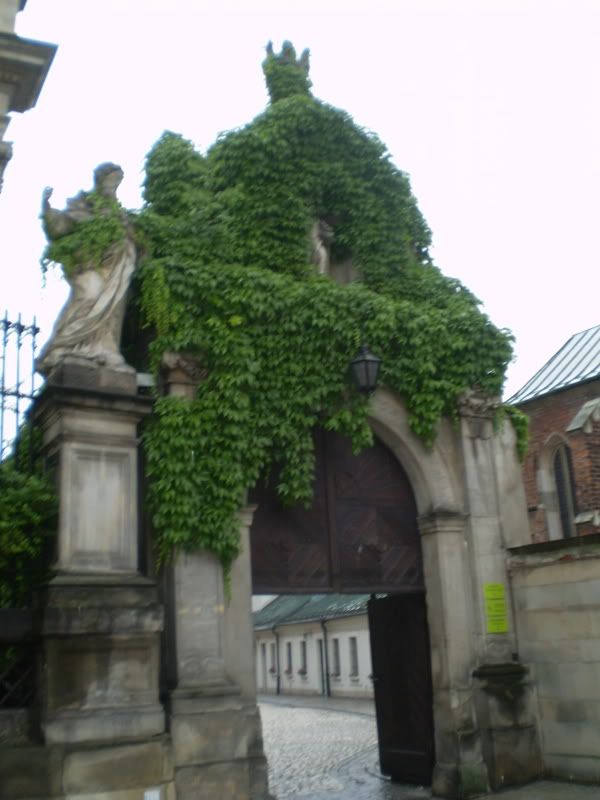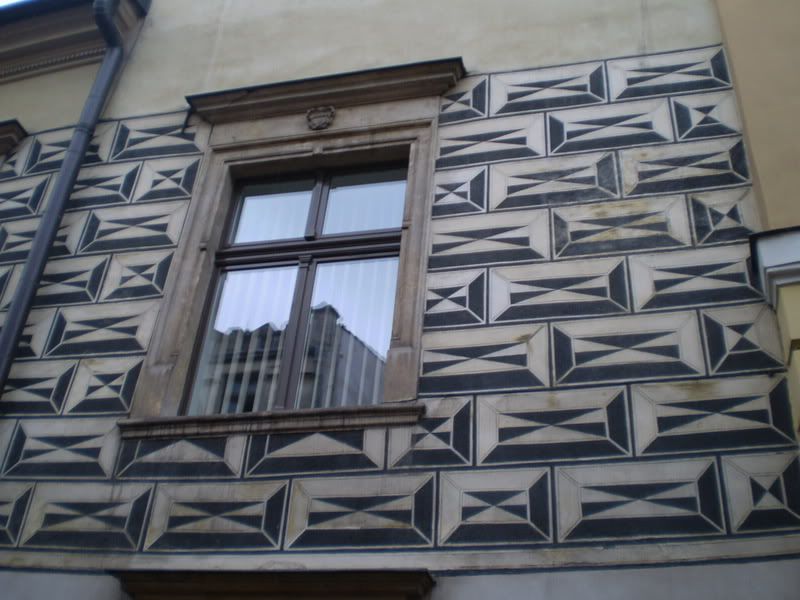 one of the most interesting façades I've ever seen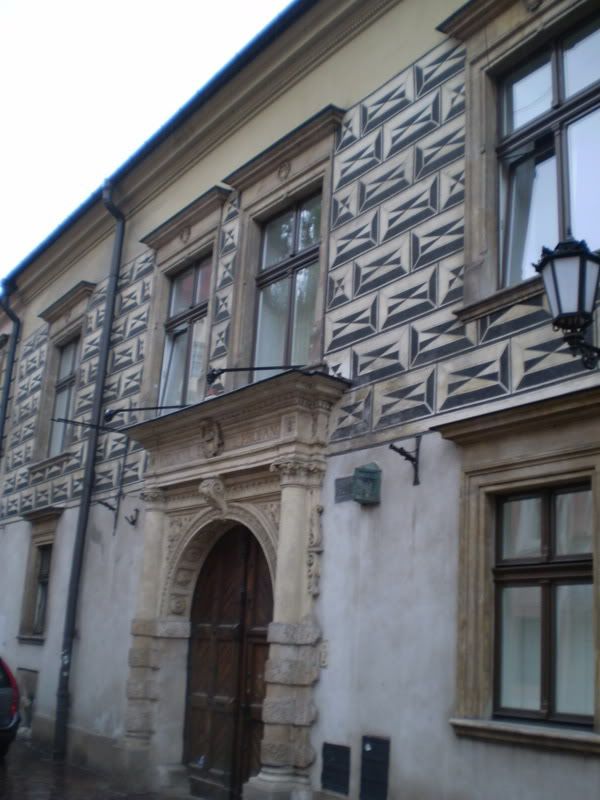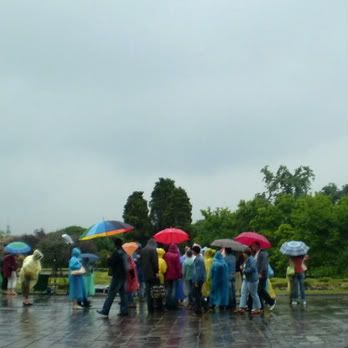 little blots of colour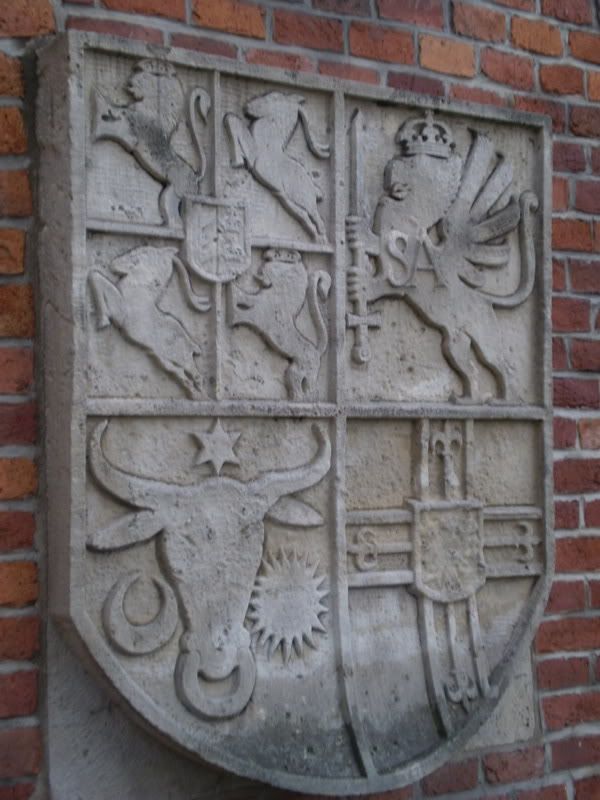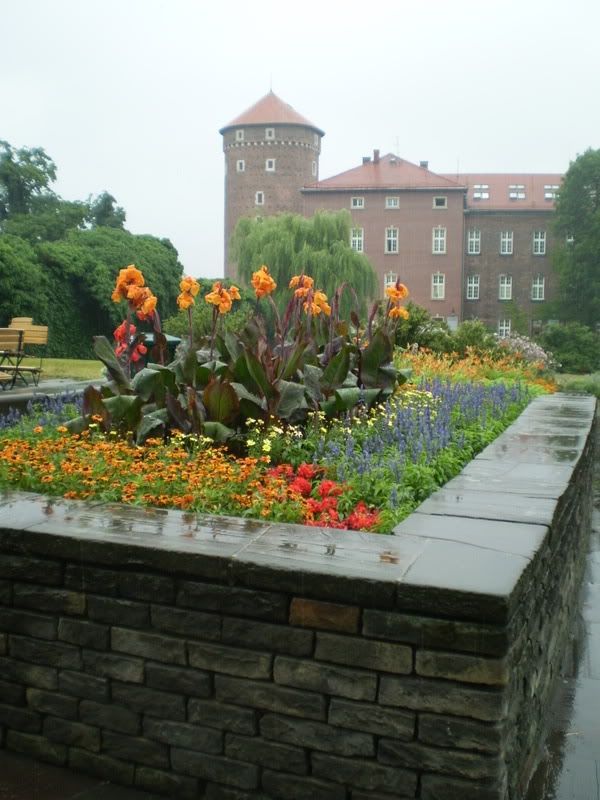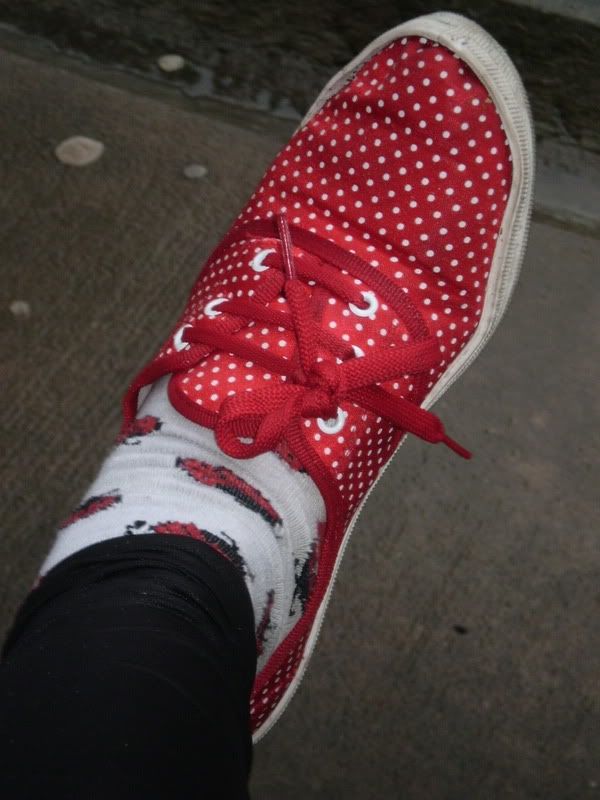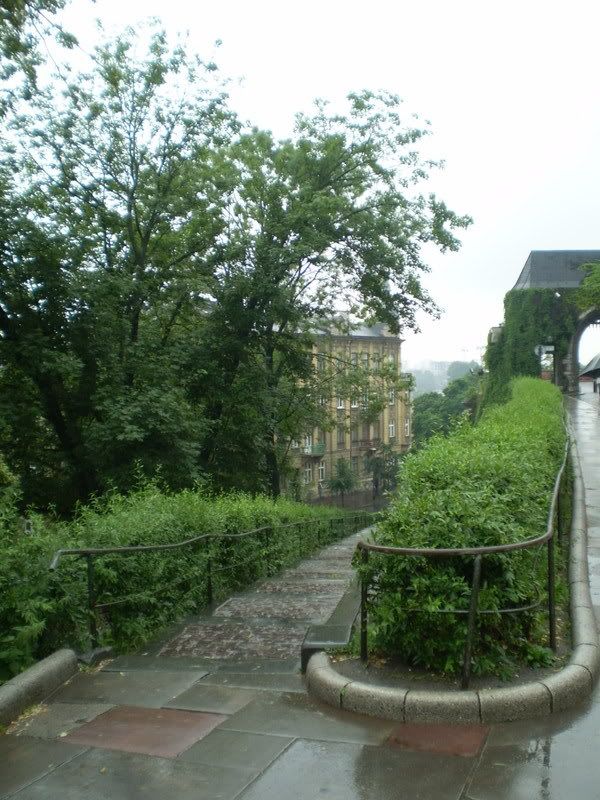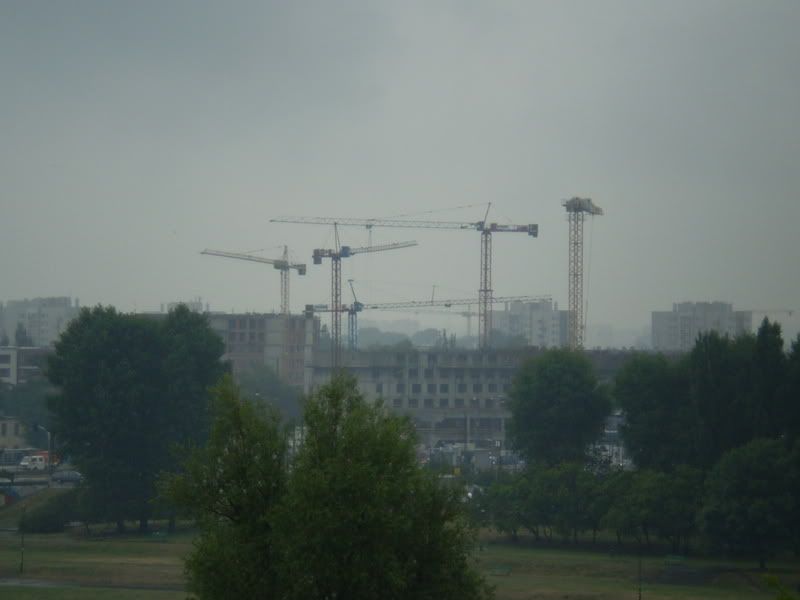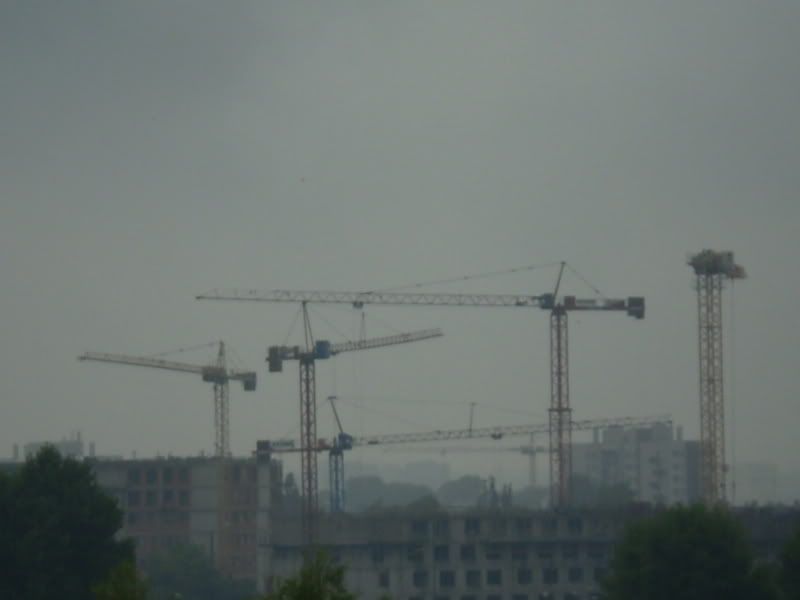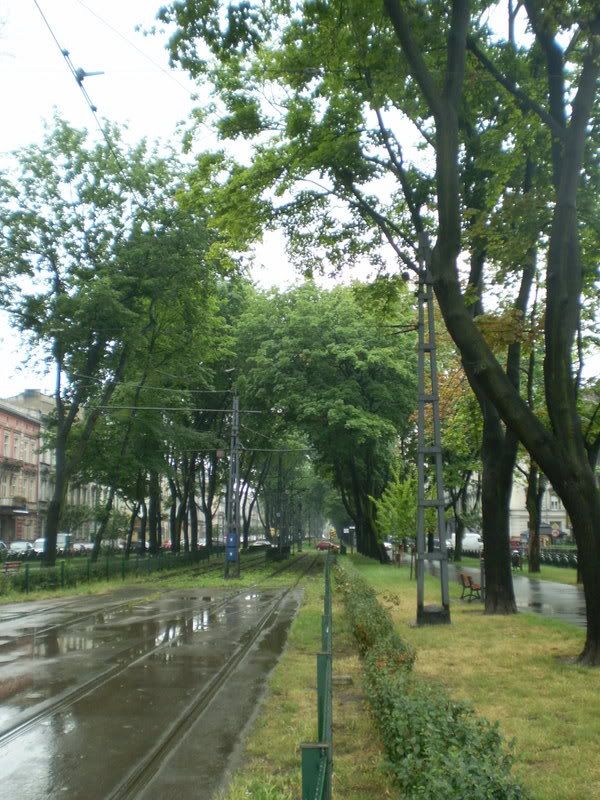 magical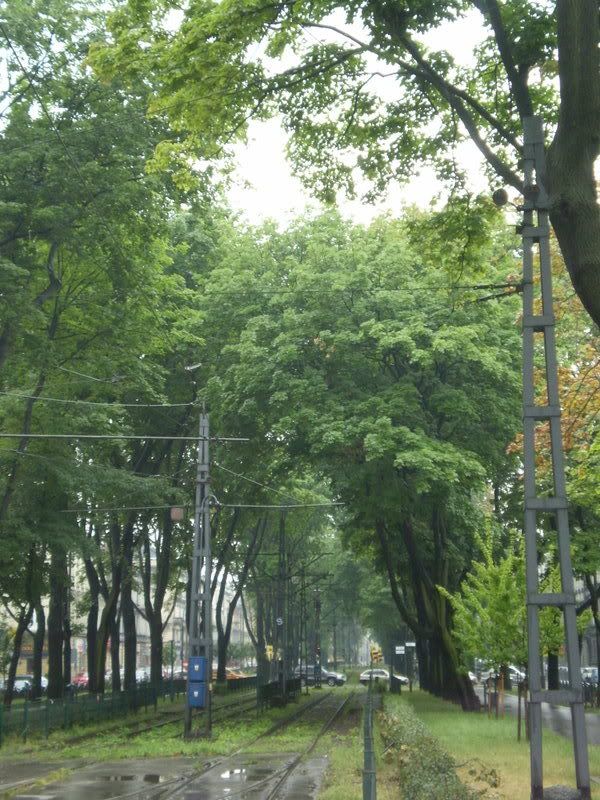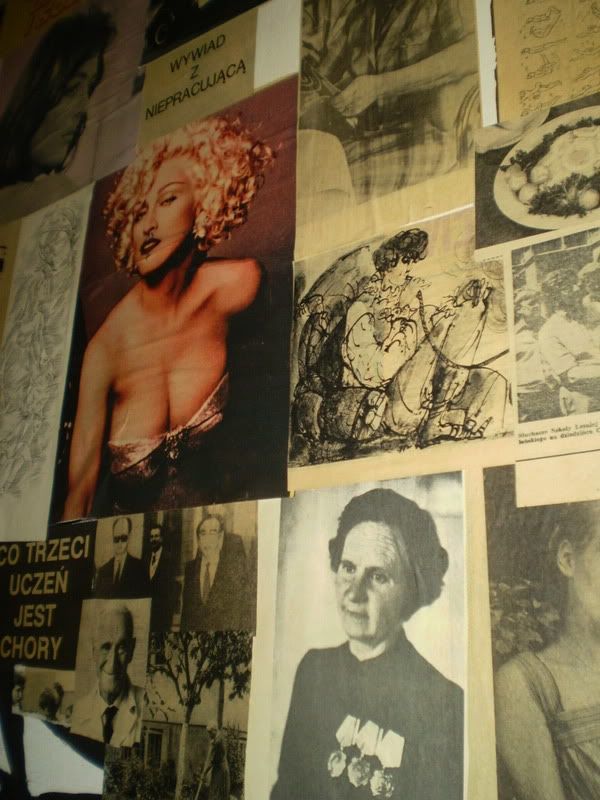 I think everyone can relate to a love hate relationship with Madonna.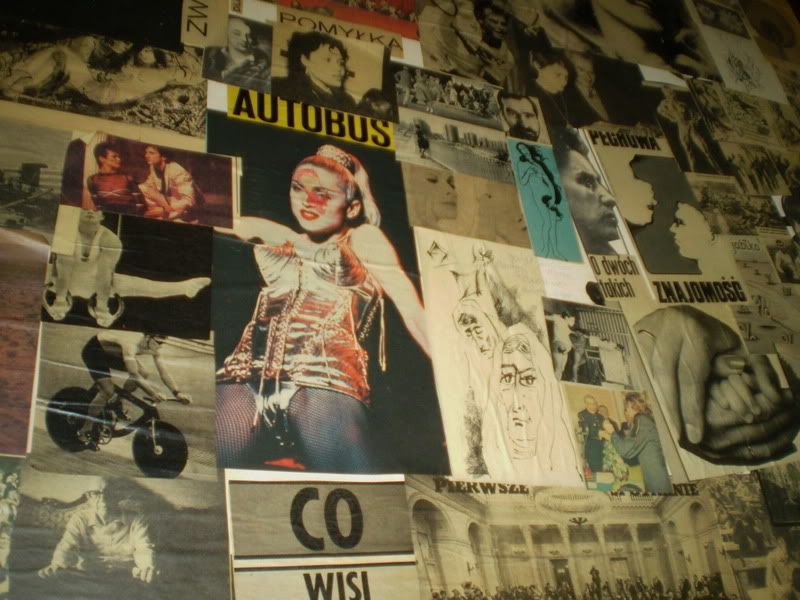 (this being the wall of the gay bar)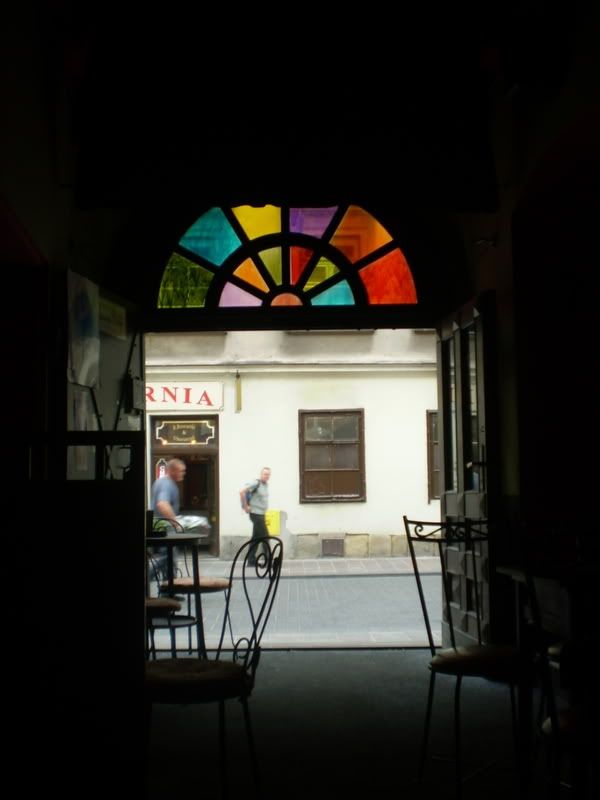 hmm, maybe the portal should have given me a clue?

damn, this took a long time, hope people bother looking at them...